IRS Audits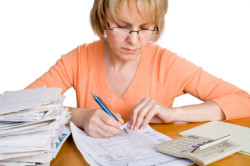 Are you overwhelmed and frustrated in anticipation of a tax audit? It's time to bring in reinforcements. Contact Acello Tax Resolution Group right away if you've received notice of an audit by the IRS. Serving clients across the Albuquerque area, we're audit IRS specialists, able to resolve both state and federal tax problems for both individuals and business entities. Whether you're one of the unlucky few chosen for an audit at random or you made an error that resulted in the tax authorities wanting to take a closer look at your finances, we'll be able to walk you through the process. Call or e-mail us today to schedule your initial consultation!
Acello Tax Resolution Group is connected with a network of skilled and knowledgeable enrolled agents, tax attorneys, and CPAs. We'll put you in contact with the right person to guide you as you navigate your tax audit. We can assist you with:
Determining possible reasons for your audit by the IRS
Gathering paperwork to support your claims
Representing you during the audit defense
Negotiating tax settlements, such as an offer in compromise
Advising you on avoiding IRS audits in the future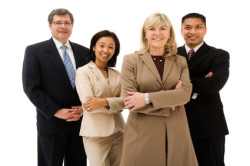 An audit from the IRS doesn't have to be the end of the world. When you call Acello Tax Resolution Group, you can look forward to lower stress levels and the best possible results in your case. Our network of tax professionals is fully qualified to solve your tax problems, however serious they may be.
Individual & Business Audit Services
Acello Tax Resolution Group is available to assist clients with individual IRS audits, as well as audits of small businesses and large corporations. That makes us one of the most comprehensive tax help companies serving Albuquerque and the surrounding area. We have specialists standing by who are extensively familiar with the relevant tax codes for your case, and who have the negotiating prowess to get you the most favorable outcome possible. Make us your first and only call when you're seeking help in the face of an audit from the IRS.
For more information about our services, contact Acello Tax Resolution Group today! We make quality workmanship and fast turnarounds our top considerations. We'll resolve your audit IRS issues promptly without ever cutting corners when it comes to the quality of the work we do. The tax authorities are serious about their deadlines, and so are we. Call now to book your appointment with an enrolled agent, tax attorney, or CPA in our network, and look forward to getting the help with IRS tax issues you need to breathe easy once more. 
tax audit
irs audit
offer in compromise