Services Offered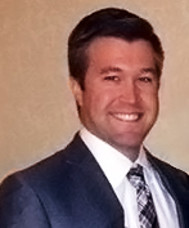 If you're overwhelmed and frustrated by tough tax problems, help is on the way. Acello Tax Resolution Group is your solution for expert tax help in Albuquerque. Our network of specialists includes tax attorneys, enrolled agents, and CPAs. That means whatever tax resolution services you require, we have what it takes to get you results. Our skill behind the negotiating table and our knowledge of the federal and state tax codes enables us to comprehensively address your tax issues large and small. We'll work hard to bring you the tax relief you need and deserve. Schedule your initial appointment by calling us today!
We're pleased to offer a wide selection of tax resolution services to both individuals and business entities in Albuquerque. Contact us to discuss:
Back taxes
Tax penalties
Tax settlements
IRS audits
Business tax problems
Payroll tax problems
Tax relief for truckers
Resident alien tax problems
And much more!
Whether you need an enrolled agent to help you file back taxes or tax court representation from a licensed tax attorney, Acello Tax Resolution Group can connect you with the right professional for the job. We want to bring an end to your tax issues, solving matters once and for all, and our network of tax consultants is available to address a full range of tax problems for your convenience. That means being by your side throughout the tax resolution process, even taking the time to advise you on avoiding income tax problems in the future.
Superior Tax Resolution Service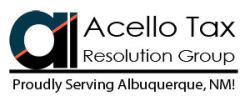 At Acello Tax Resolution Group, we put quality workmanship first. Whether you hire us to help you lift tax penalties, negotiate a tax settlement, or prepare for an audit by the IRS, we'll give you nothing less than our best. No tax problem is too large or too small for our network to handle. We're proud to offer customized solutions for back taxes, IRS audits, and more, so you can move forward onto firmer financial ground.
Tax Help With a Fast Turnaround
When you're dealing with tax issues, time is of the essence. Many income tax problems will become worse the longer you put off dealing with them. You might also have a deadline for back tax payment, tax audit proceedings, or another tax problem. We care about helping you meet those deadlines and solve your individual and business tax problems before they bury you under a mountain of debt. We provide efficient and effective tax solutions.
To learn more about what sets Acello Tax Resolution Group apart from other companies offering help with tax problems in Albuquerque, call or e-mail us today! We look forward to helping you experience financial well-being and peace of mind.